Services – Residential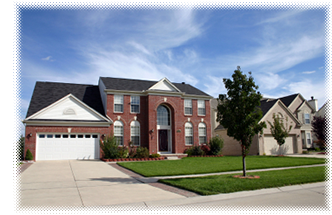 Cousino Electric can help you with a  variety of service upgrades for both the interior or exterior of your house as well as helping you after you experience storm damage to components outside your home. If you need an upgrade due to old equipment, storm damage or simply safety we can help.
Exterior Services
Utility Wiring – Most people don't realize that you as the home owner are responsible for the wiring outside your home up to the electrical pole. If you need upgrades or repairs to this wiring the electric company will often tell you that you need to hire an electrician. We can help. If you need your service upgraded or repaired our team can handle it.

Utility Equipment Replacement – If your utility meter is damaged in a storm or from a falling tree you are often responsible for fixing it. The electric company won't restore power to your house until you get this repair completed. If you need a utility meter replacement or repair for any reason we can help. Just give us a call today.
Interior Services
Installing Breaker Panels – We can remove and/or replace your existing panel and even upgrade your panel if necessary. Please see our products available in this area.

Eliminating Fuse Panels – If you require the removal of a fuse panel and upgrade to a modern breaker panel we can help. We can perform all the necessary upgrades to update your electrical system and get you a modern panel. Please see our products to see your choices for a new panel.

Grounding & Bonding – By code and for safety your electrical system should be safely grounded to earth or a copper plumbing system. If your system needs this we can do it for you. Just give us a call today to schedule a time for us to come out.